So March totally snuck up on me and I forgot to post about my favorite things yesterday. So I'm making up for it today!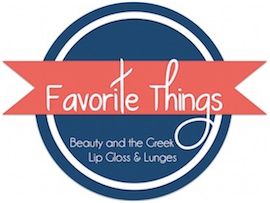 Theo's cousin is getting married this month at the gorgeous Wickliffe House
Our nephews and little niece are coming for the wedding so it'll be a fun weekend. I can't wait, weddings are always a blast!
As excited as I am about the wedding, I'm also sad because we're going to be missing the Madra Rua St. Patrick's Day Block Party that we've been going to since 2009.
I bought this Pinot Grigio at Harris Teeter because it was on sale and was a cute bottle (isn't that how everyone picks out their wine?!). I had a friend over for Happy Hour and we were both shocked with how yummy it was! I didn't even notice it said "Bubbled" on the bottle till I took a sip. It reminded me of a Moscato but not as sweet. Very light and perfect for spring/summer. Pretty fitting for March too since it's green!
I've always loved this dress and now it comes in this gorgeous olive green color. If I didn't already have a dress for the wedding this month I would seriously consider this dress. I actually bought this dress in red awhile back (on super sale by the way) and had to return it. It runs so small. I wear a 4 normally and knew it would probably fit small so I ordered an 8. Even the 8 was too small. So order with caution!
After getting bra sized this weekend I realized not only do all my bras need to go but so do my bathing suits. I was wearing WAY too small of a top and it explains why I was majorly popping out of them! It was like a light bulb came on over my head I swear. So no more cute bandeaus I thought I could pass off or thin triangles tops. My girls need some under wire! I love this Milly suit because the top looks like it would hold you in well and the bottoms aren't teeny tiny. This is definitely a splurge but well worth it. Even if I only buy one bathing suit this year.
Sorry for the crappy picture but it's the best I could find. I bought these at Costco and they are so good. They're the perfect after dinner dessert. They're only 60 calories and have a great flavor. Don't let the box fool you though, there's no whole fruit in them it's really just apple juice with either cherry, strawberry, or grape flavor. I think they were around $10. If you're like me and crave dessert after dinner this is a great healthy alternative to cookies or cake.